Following on from last year's launch of seatboxes, MAP is using the iceTackle* tradeshow as the launch platform for its newest model, the Z36 Carbon which is the world's first carbon-framed seatbox.
Designed in the UK by MAP and developed in conjunction with one of the world's leading carbon bicycle frame manufacturers, the Z36 Carbonwill be the flagship seatbox in MAP's range.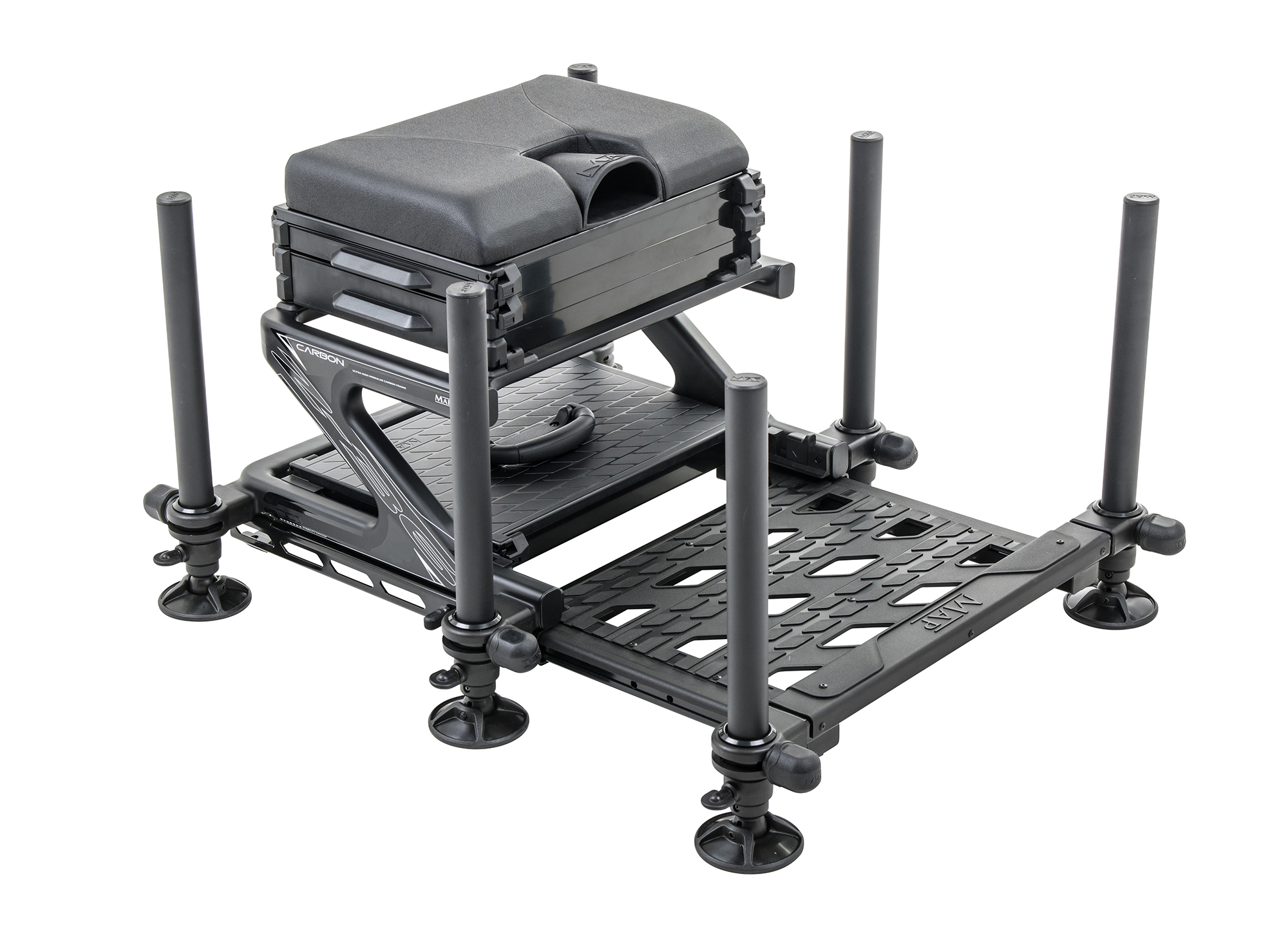 Offering a super-light frame that offers amazing strength and seamless construction, the Z36 Carbon is the first MAP seatbox to carry the 36mm round leg standard. For users who crave the ultimate in stability, 36mm legs have long been regarded as the pinnacle of seatbox leg systems and being fully compatible with MAP's QRS range of accessories (which feature removeable 25mm, 30mm and 36mm inserts), MAP now offers seatboxes that caters for all needs.
For those anglers who are looking to benifit from 36mm legs, we have also introduced the Z36 White.
Based upon the same Z-shaped design as its current Z30 Elite, this new aluminium-framed model features larger, 36mm diameter legs plus an all-new, limited edition white colour scheme.
The new Z36 White Edition features the same technical design and innovation as the Z30, but features 36mm legs which are considered a must have for many anglers. Designed developed and tested in the UK, it features a stunning limited-edition white frame that's been beautifully crafted and features machined aluminium blocks that allow it to be extremely lightweight, yet offer ultimate strength.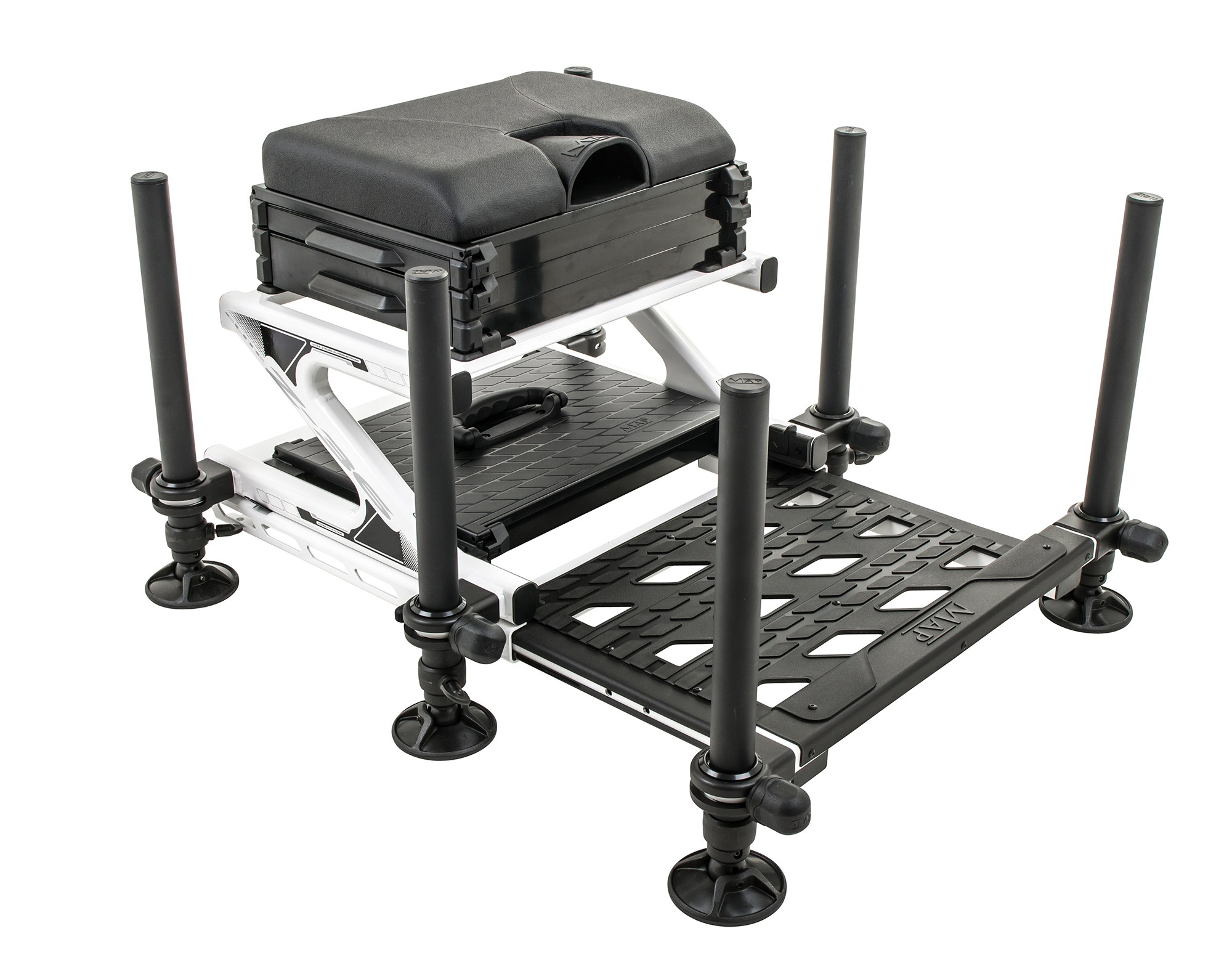 The 36mm legs offer incredible stability, and the stacking system allows deep or shallow tray units to be stored underneath the box in any order without the need of a runner on the bottom tray. Each leg is fully extending and feature threaded inserts for accessory attachments.
Benefiting from an extensive range of drawers and trays, plus the benefit of the huge range of QRS add on accessories, there's a new benchmark for seat box design.
The Z36 White will have an SRP of £749.00 whilst the carbon model will be £1249.00 - Expect to see these in retailers Mid-2017.