MAP UK POLE CHAMPIONSHIP FINAL 2023!

After three intensely contested qualifying rounds held at Puddledock Farm in Essex, Packington Somers near Coventry and Messingham Sands in the North, a strong field of sixty anglers headed to MAP Marston Fields for this year's MAP UK Pole Championship Final which is run in conjunction with Match Fishing Magazine.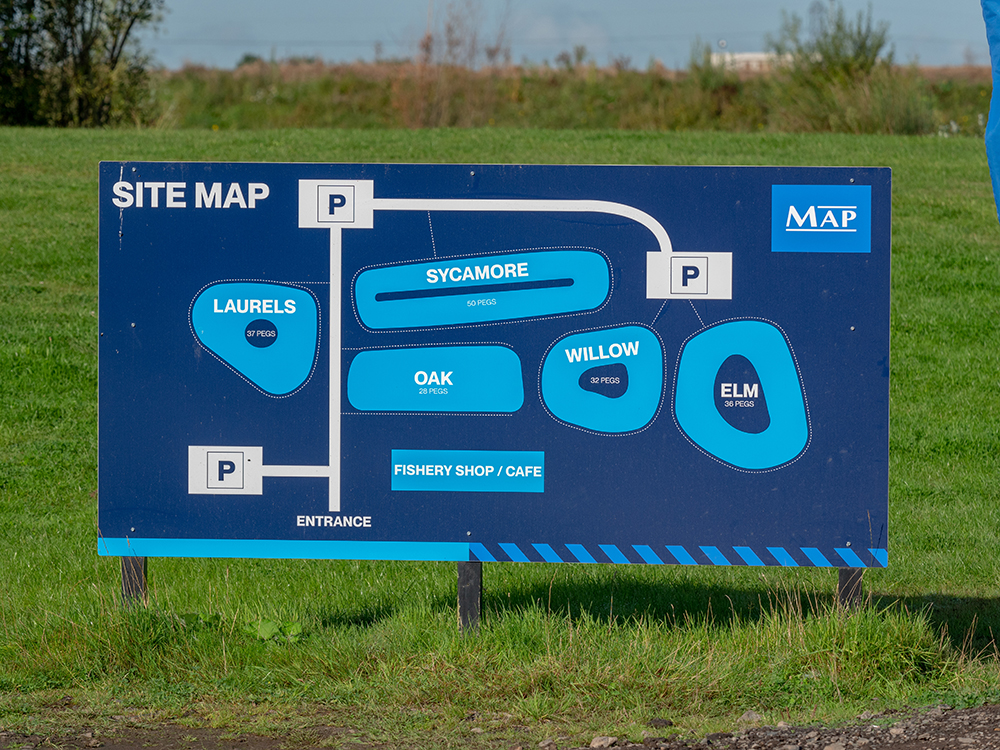 With lots of hot weather in the week leading up to the final, a day of rain the day before the match can always change venue form but the common consensus amongst the excited anglers was, that a draw on Elm or Oak lakes would probably provide the winner on the day.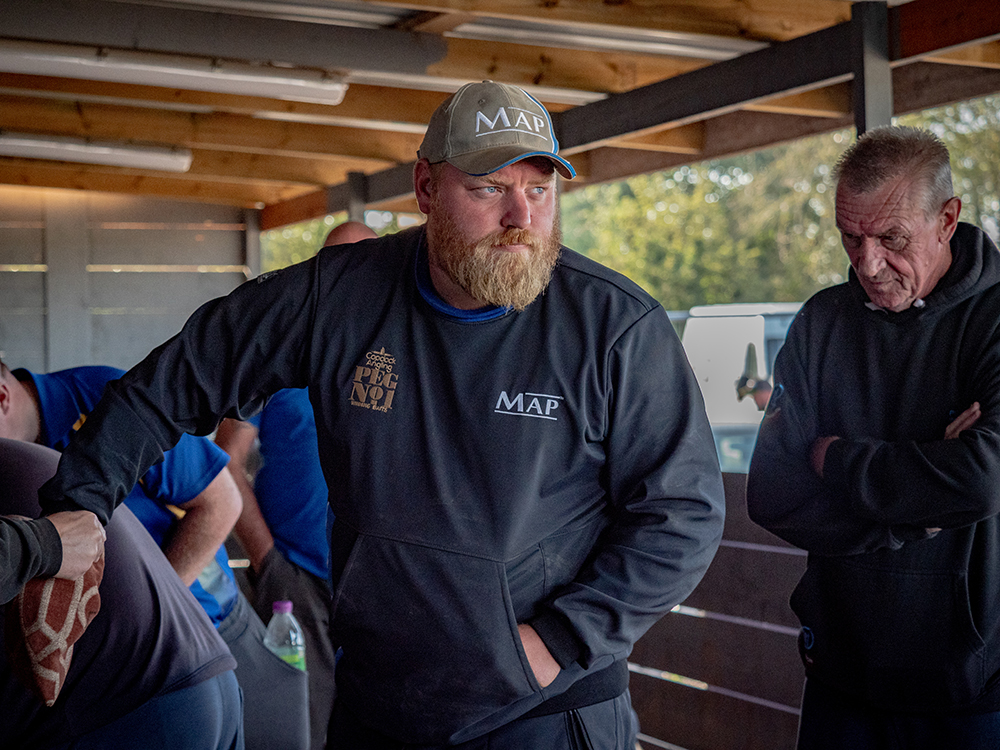 After breakfast at the onside café, the draw was completed, and as the anglers headed off to their respective pegs for the match ahead some would be more confident than others. With a significant stocking of f1s across the fishery recently though, nobody could be certain of what pegs or indeed, lake, could be capable of producing this year's champion.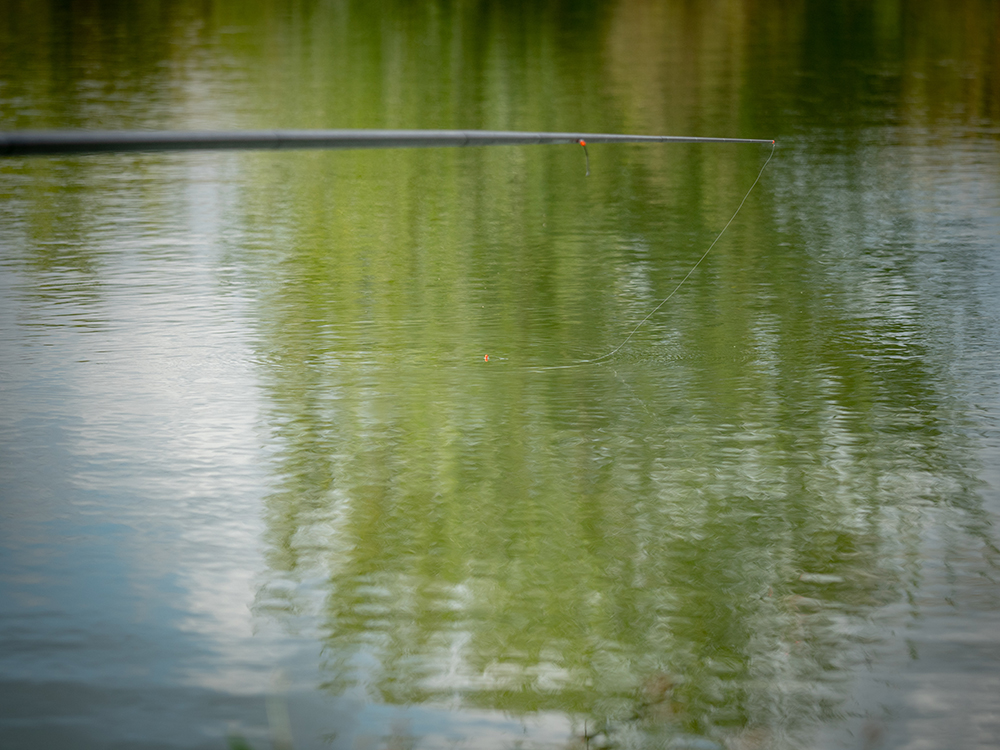 With a bright warm day, it wasn't a surprise to see many of the anglers employing dobbing or mugging tactics to start the match, with plenty of carp visibly cruising in the upper layers. Catching them though, proved difficult and a slow but steady start was a theme across the venue.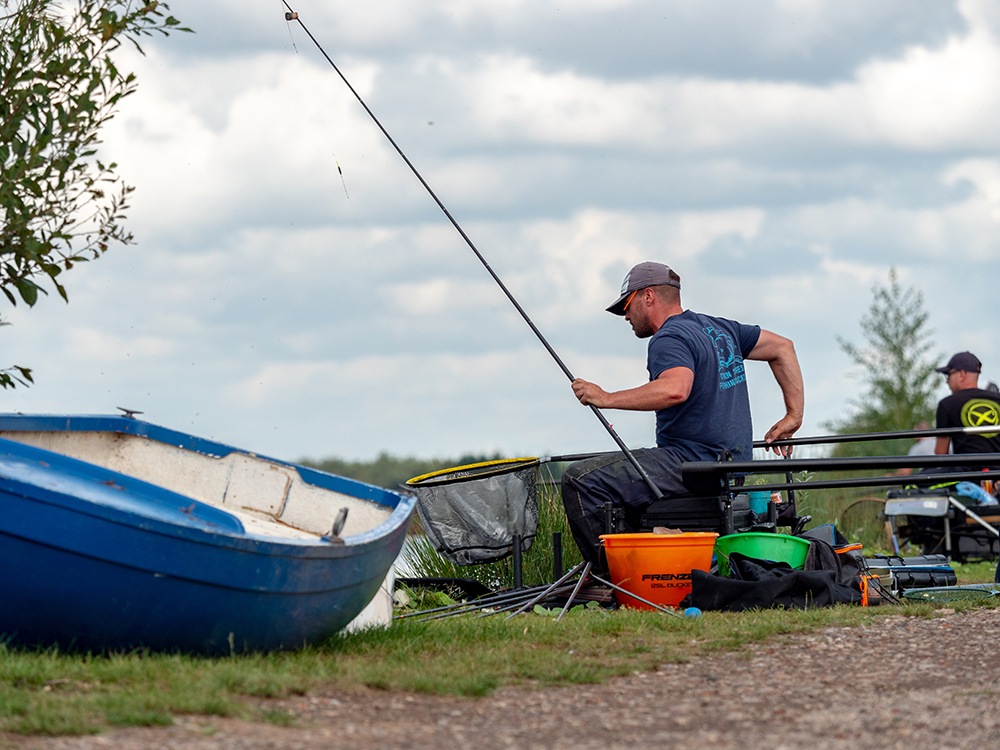 Over on Sycamore, the newly stocked f1s were being caught early, but in a pole only match its always possible that the fish can eventually push out of range. This meant that the anglers who had a more opportunities to catch some of the bigger carp in the lake either shallow or in the margins, would be likely to take the section honours on this lake.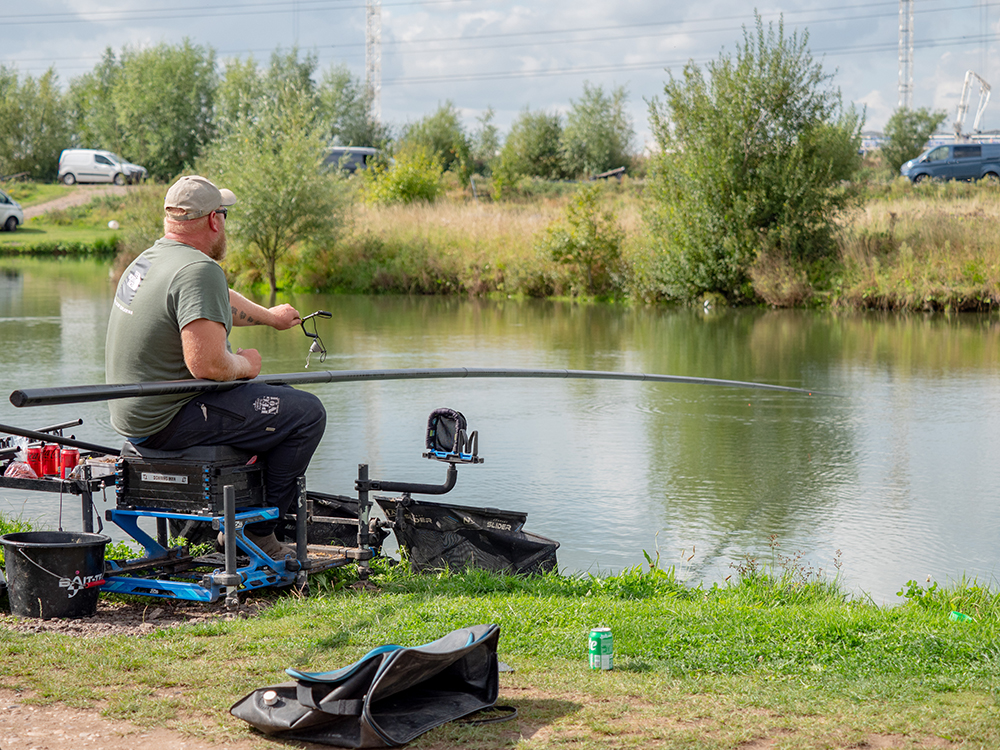 In the far corner of Oak, Grant Merrett was steadily putting a weight of fish together using a wide range of tactics to keep putting a few fish in the net and keep himself in contention. On Willow, Dale Jackson was one of the leaders at the half way stage, catching carp using his favoured dobbing tactics and was looking dangerous to the rest of the field.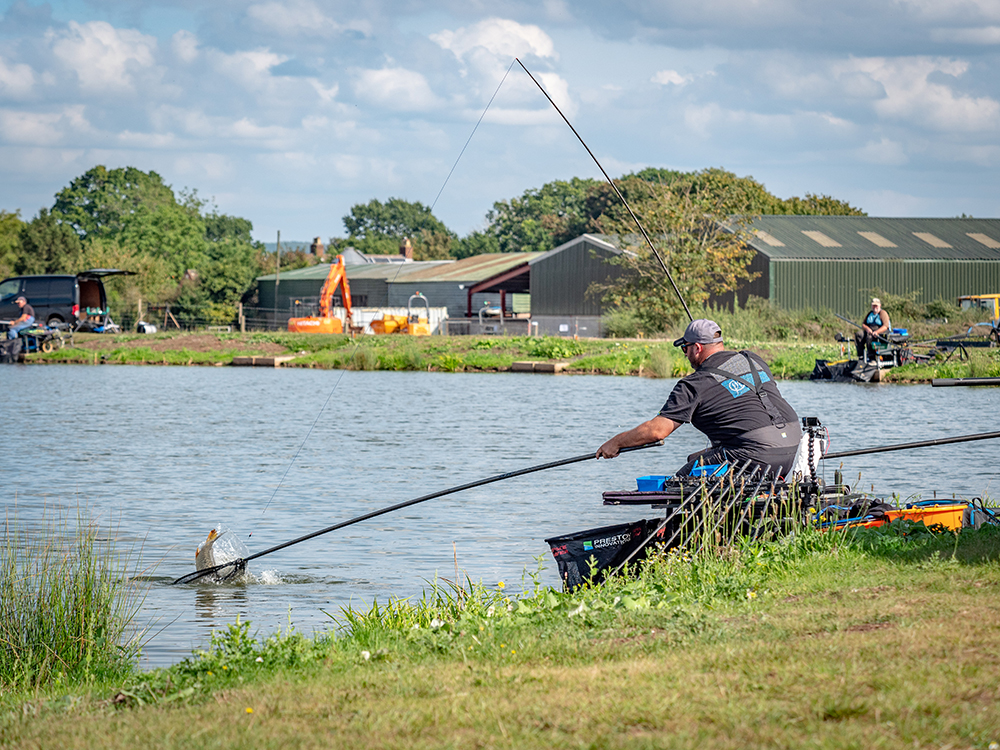 Elm was producing plenty of bites too, but it was the windward end of the lake where the sport was at its best, with John Harvey, Matt Rosevear and Richard Scott all putting together good weights – the fishing was slightly different on this lake, as despite plenty of fish cruising near the surface, most of the fish caught and the anglers doing best, had caught on the bottom either short or long using pellets.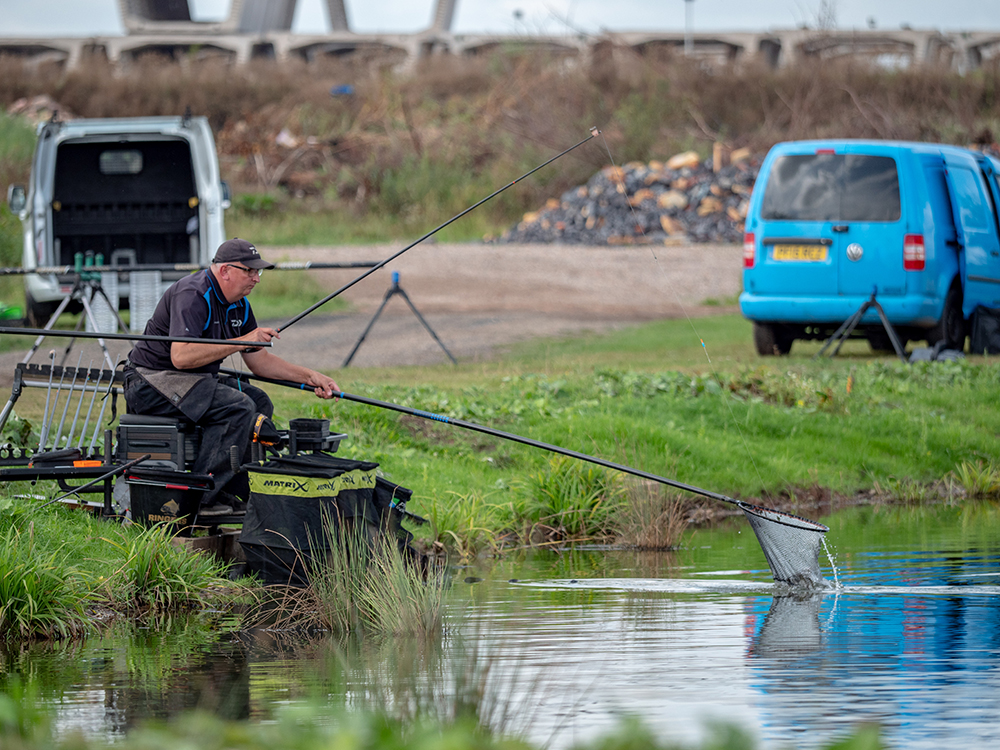 As the match neared the closing stages, two anglers seemed to have pulled away from the chasing pack, Dale Jackson on Willow and Richard Scott on Elm. Both anglers were catching regularly, and it was going to go down to the wire to see who the champion would be.

The scales made their way around the fishery, and when Dale weighed in with a 97lb+ weight, all eyes were on what Richard Scott would weigh, after adding up his three weighs a total of 99lb 10oz was called – we had our winner!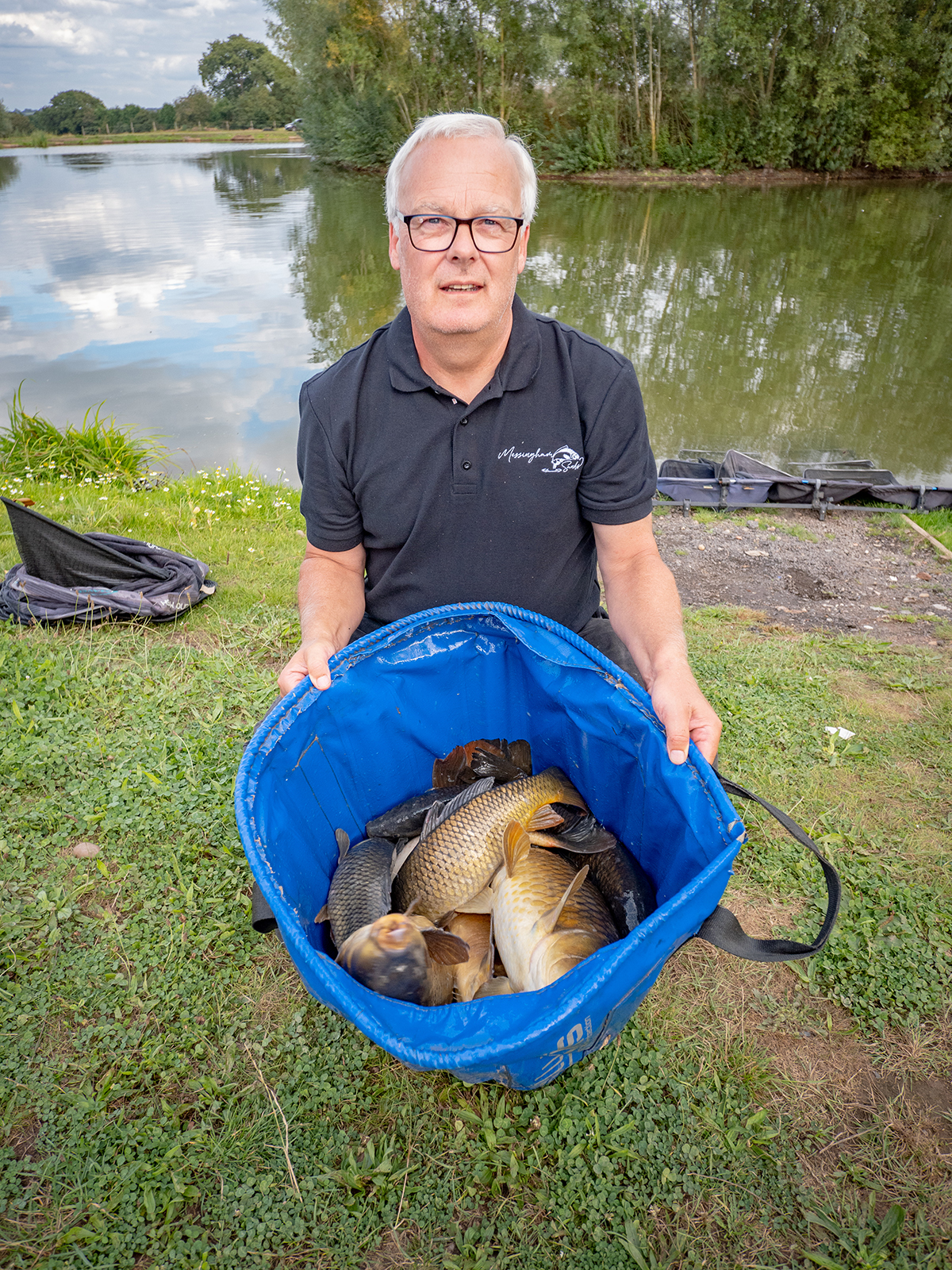 Presentation time followed, and with plenty of cash and MAP prizes to be won there was going to be quite a few happy anglers heading home from this one.

Section winners and fifth placed Cody Ruston picked up their respective pools envelopes plus TKS Twin Core Hollow elastic bundles all worth over £100.

Fourth was Welsh International and former UK Pole Champion, John Harvey, his 77lb was second best on Elm picking up pools plus a Pole Protection Case and TKS Elastics for his troubles!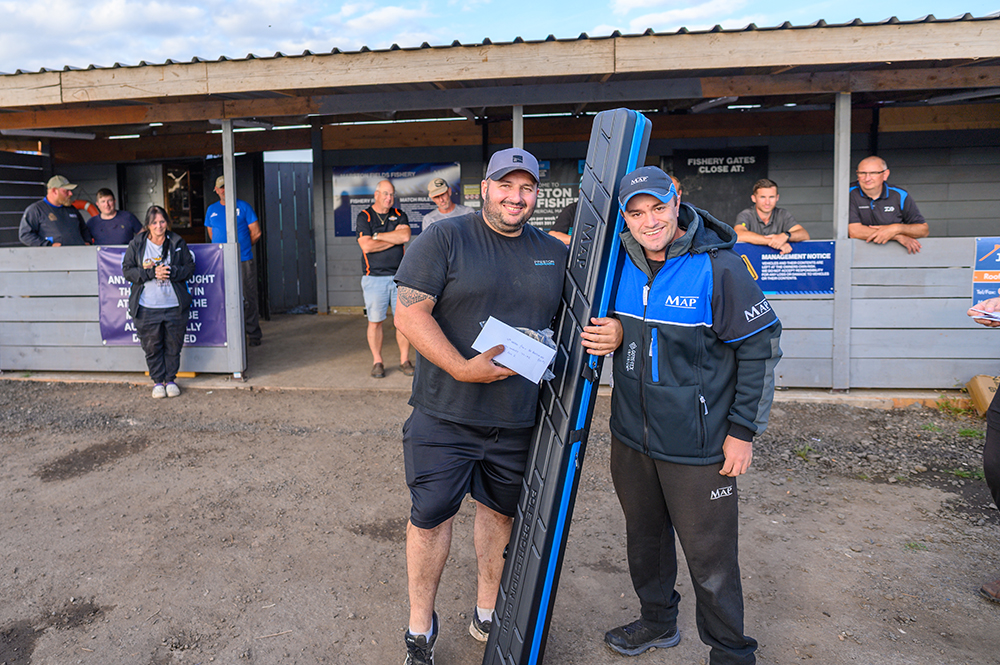 In third was Grant Merrett who's 79lb was the best weight on Oak Pool which many fancied to produce the winner, picking up pools plus an XL Pole Protection Case and TKS Elastics.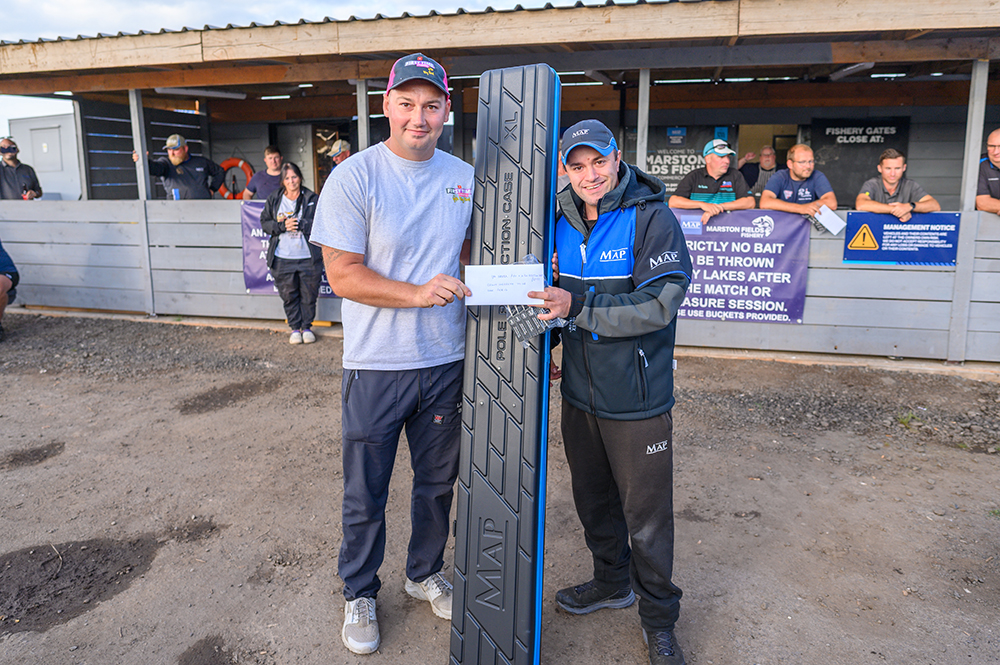 Second place went to Dale Jackson who's 97lb came extremely close to lifting the title over on Willow, picking up pools, a Z36 Elite MKII seatbox and TKS Elastics.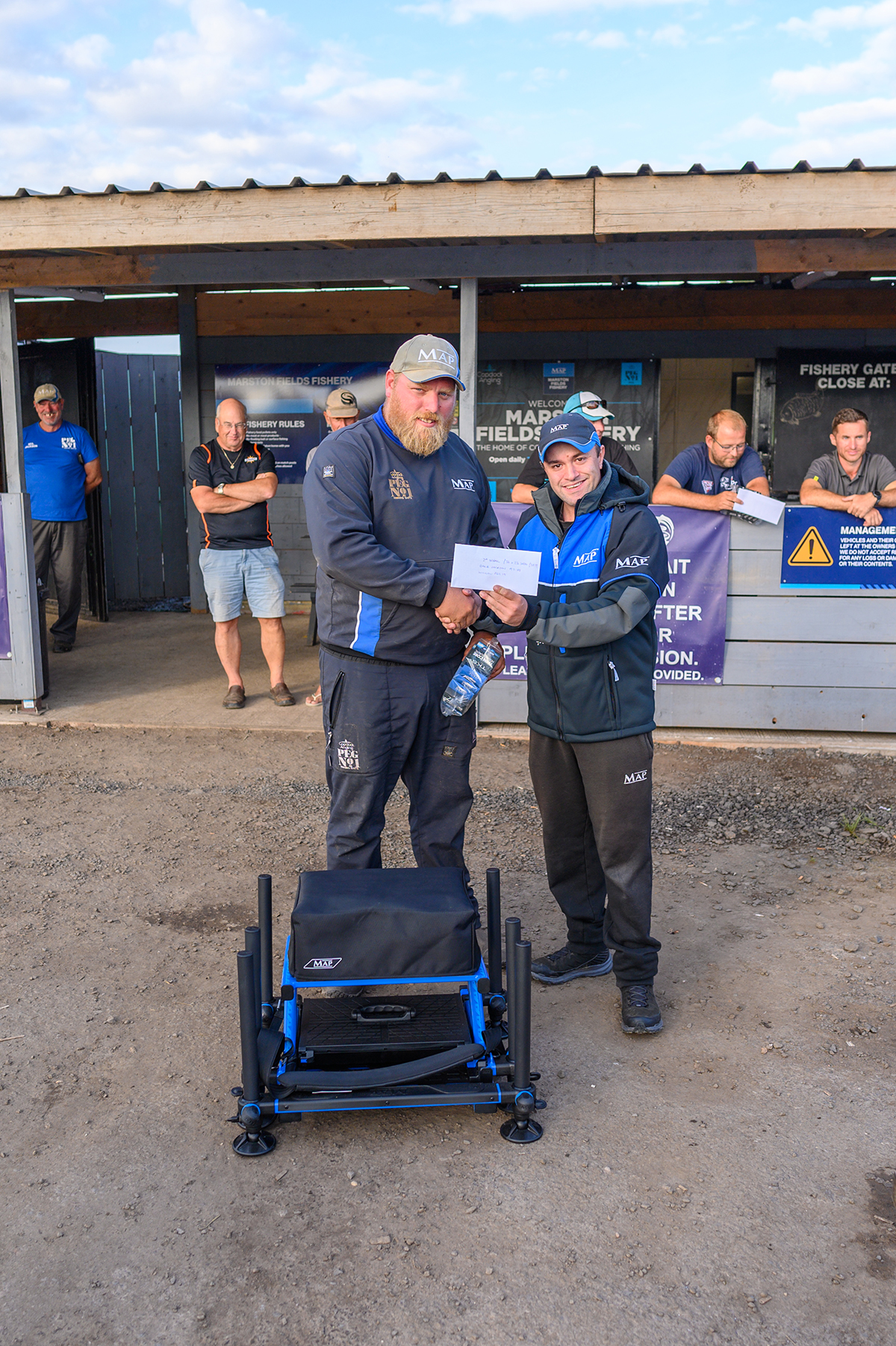 The MAP UK Pole Champion for 2023 was Richard Scott with his excellent weight of 99lb 10oz from Elm. He picked up £1000, a TKS 901 3G pole package worth £3650, TKS Elastic plus the UK Pole Championship Trophy!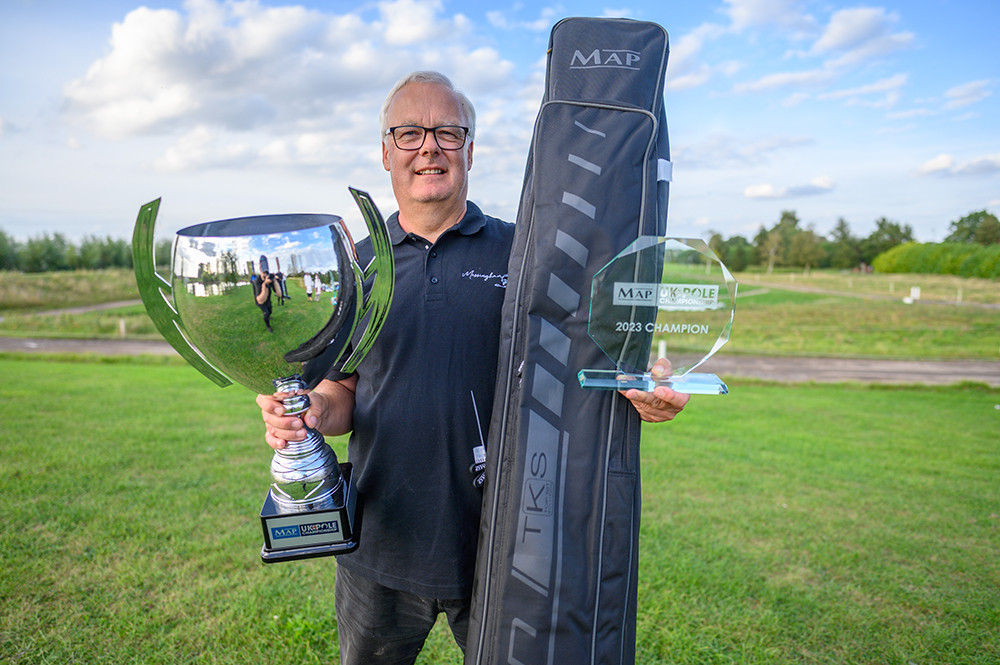 Speaking with Richard after the match about his day he commented…

"When I got to my peg this morning there were quite a few fish in the area, and with the wind blowing our way, I really fancied it. I've caught quite a few fish on my 5m line feeding really lightly with 4mm pellets and a 6mm banded pellet hook bait. With most of the fish coming by being patient just sitting and waiting.

Other than that, I'd had a couple of fish mugging and a few on the bottom at 13m finishing with a fish in either margin at the end of the match.

I'm over the moon to have won this event – there's quality anglers everywhere, and I cannot wait to use my new 901 pole!"

Check out the upcoming issues of Match Fishing Magazine for more information on next year's MAP UK Pole Championship.